We are celebrating Earth Day this entire week. My students are writing thank you notes to Mother Earth. We started off the week by reading, Dear Children of the Earth. My daughter fell in love with this book in the first grade (she is now a 7th grader!). She begged me to buy it for her. I purchased the book and have read it every Earth Day to my class. I love this book. If you haven't read it, you must check it out.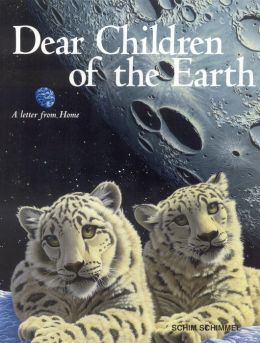 After reading the book, my class did a bubble map of ways to thank Mother Earth. They will use these ideas to write a thank you note. For the final presentation of the thank you letter to Mother Earth, students will make an earth from a coffee filter. They color the filter using blue and green markers. After the filter is completely covered with marker, spray the filter with water. The water makes the marker spread and the coffee filter looks fantastic! I will post pictures as soon as we are done!!! Don't forget to put paper under the filters before spraying the water!!
For an extra activity, my students watched a short 14 minute video on
Discovery Education
about Earth Day. While watching the video, they had to take notes and write 3 ways to help Mother Earth. Grab your FREE copy below!
Don't you just love the cute, precious Earth Day clip art??!!! Please check out
Educasong Blog
for more cute ideas!!!!
I will post pictures as soon as we are finished our letters!!!!!